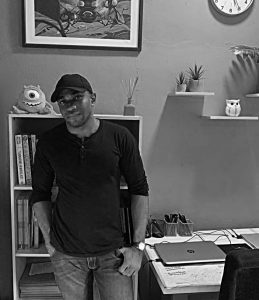 My name is Henry Ezeokeke. I am a freelance Illustrator and cartoonist based in Lagos, Nigeria.
I studied art at The Yaba college of technology. Lagos, Nigeria. I have been actively doing Illustration and using photoshop since 2004. I have worked in an advertising agency and a publishing company but officially began freelancing in 2012. My hobbies include reading, drawing and watching cartoons. I 'am a versatile illustrator capable of adapting to various artistic styles, depending on the needs of the client. I create illustrations for children's storybooks, TVC Storyboards for Advertising agencies, Marketing Collaterals for small businesses, Concept art and character design for production studios, Editorial illustrations for newspapers, magazines, blogs and personal websites. I also create portraits, caricatures and other personalized works for individuals. Virtually anything that requires Illustration.
I am able to work on any project large or small considering the clients budget. I have a disciplined work ethic and a penchant for producing high quality work. I am continually honing my artistic skills to meet the demands of a dynamic and fast changing business climate. For me there's just no end to learning!